Tableau is one of the numerous programmes that may be used for data visualisation.
Widely used as a tool for creating interactive visual analysis in the form of a dashboard, Tableau also functions as a platform that facilitates collaborative data visualisation for those who analyse corporate data.
Based on the two descriptions above, it is noted that Tableau works as software that can transform your data into an engaging visual. Your data set will be easier to grasp as a result.
Tableau is typically used to visualise data and simplify business intelligence (BI) analysis practices. As a result, it's not shocking if Tableau becomes a standard BI tool. The reason for this is that several intriguing aspects of the software were discovered around 2003.
Tableau offers dashboards and scorecards, as well as ad hoc analysis and queries, online analytical processing, data discovery, BI search, spreadsheet connectivity, and other features. Surprisingly, all of this may be used in the form of dashboards and workbooks. So you can communicate with your team and see everything on the dashboard.
If the data is easier to understand, people from other divisions can see the relationship between various different data. Then, they can conclude it to make a business decision.
What Will You Learn From This Tableau Analyst Course?

Tableau has many features and functions that you can take advantage of. By signing up with the Tableau Analyst Course available at Ted Learning, participants can acquire basic knowledge such as:-
Data extraction and data blending with multiple data sources,
Translating data into a form of visualisation
Managing metadata
Data visualisation principles and concepts
Importing various sizes and ranges of data
Creating top charts in the latest version of Tableau Desktop
Using Tableau to link data from other software such as Microsoft Excel
Using a dashboard to display and manage all projects, data and data visualisations in one place
How Long is the Tableau Course?
Typically, Learning the fundamentals of Tableau takes a total of 2 days.. At Ted Learning, we provide participants with a high-paced three-day course that includes curated content from Desktop I & II.
Tableau Course Outline Programme
At the end of this Tableau course, participants will be able to:-
Download, configure and start using Tableau
Import external data into Tableau
Produce interesting visuals and informative data graphs
Share data visualisations with others in the organisations
Get insight into the importance of data management, leading them to explore the other side of data visualisation
Operate Tableau for business analytics and extract strategies from data visualisation
Who Should Attend the Tableau Analyst Course?
IT student
Data Scientist
Analyst
Employees in the data
Management sector
Government agency
Those interested in organising and visualising data
Why Should You Learn Tableau?
Data can be visualised using a variety of tools, including Microsoft Excel. Tableau, on the other hand, provides a number of advantages that you should examine. Here are a few examples.
Interactive Visual Options
Tableau's appealing and engaging visual options are one of its key assets. Other data visualisation tools, in general, can simply generate visuals or static visualisations. Tableau, on the other hand, provides a huge range of motion graphics.
User Friendly
Don't be concerned if you don't understand coding or programming languages. The reason for this is that Tableau is an extremely user-friendly application. Even those who are unfamiliar with coding and the field of business intelligence will be able to use Tableau.
Process Various Data Sources
Sometimes you need to process a large amount of data from multiple sources all at once. When that is the case, Tableau is the appropriate programme for you as it allows you to mix multiple data sources such as big data, spreadsheets, cloud, and other forms of data.
Mobile Friendly Dashboard
Doing data visualisation with a laptop or PC is a common thing. But with Tableau, you can process data using mobile devices, such as cell phones and tablets.
Integrated with Scripting Language
Tableau can make it easier for you to calculate data. However, more sophisticated calculations are occasionally required. Worry not, as through Tableau, you can integrate your data with two data science languages, namely R and Python.
Enrol in TED Learning Tableau Analyst Course Now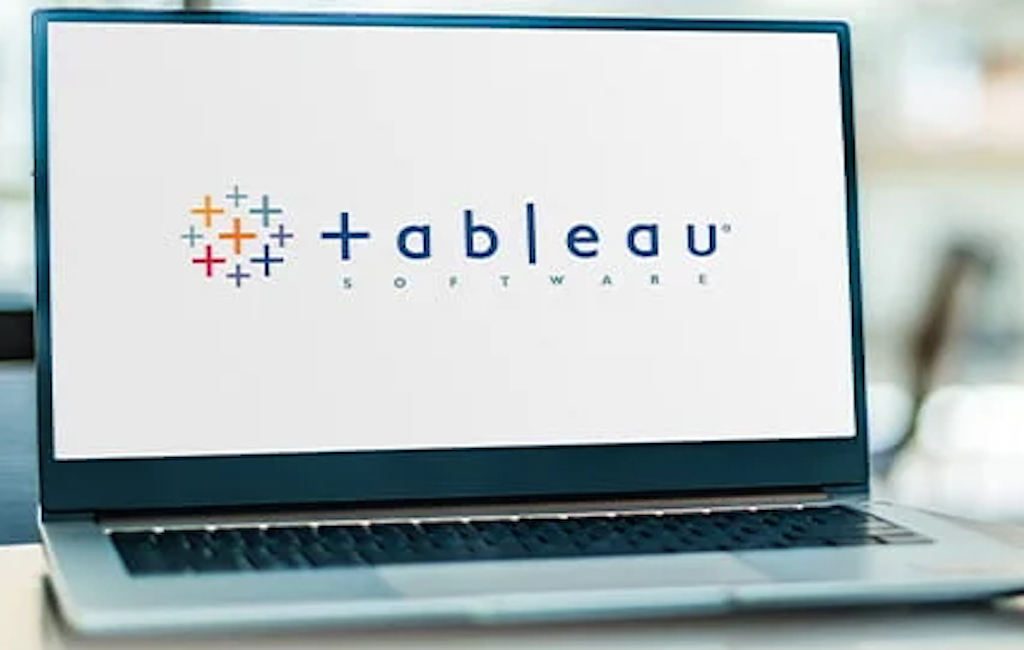 Tableau is a data visualisation programme that can show data in an appealing visual format. This software can also import data from a variety of data sources. Furthermore, Tableau has a number of characteristics that allow it to exist as a collaborative data processing platform.
Tableau eliminates the need to change your data format because it can connect to more than 40 sources and existing data management tools. In addition to being able to connect data, Tableau connection and data sharing are guaranteed to be secure due to Tableau's excellent security system.
Enrol with Ted Learning's Tableau Course now and learn the best ways to easily process your data.